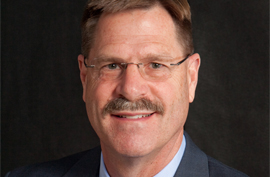 PETER SCHMIDT
Senior Vice President
Contact Peter
Education
BS – Business Administration, Elmhurst College
Mr. Schmidt, as Senior Vice President, is responsible for directing and coordinating project management and project delivery activities for the company. His responsibilities include coordinating field and office operations and overseeing quality assurance and field safety programs. He contributes his specialized knowledge and skills to the management of the company on an overall and project specific basis.
Mr. Schmidt has been involved in the design and construction of over 25 million square feet of office, industrial, commercial, residential, and food processing projects. He brings over twenty five years of leadership and problem solving skills to the table in his direction of daily construction operations.
He has first-hand experience working in the construction trades and has worked in management positions at design build construction firms in the Chicago area since 1985.